Installation of automatic irrigation systems
One of the key factors for your garden to be in optimal conditions is having an irrigation systems on a timer. Manual irrigation is not very effective, very often a lot of water and time are wasted.
On the other hand, an automatic irrigation system offers a homogeneous irrigation on the entire surface which needs to be treated. In this way, only the quantity of water needed according to the time of the year is used. Should it rain, the irrigation system is also fitted with a sensor which stops of the irrigation cycle.
Different factors are taken into consideration before installing the system such as flow, pressure and the appropriate use of different forms of irrigation (drip, full circle stream spray bubbler, micro-sprinklers, diffusers, pop-up sprinklers) depending on the type of the ground to irrigate.
Based on these data, the technical plan is carried out on scale model and delivered to the client upon finalizing the work.
ALTHIjardinería, a Marbella-based company dedicated to the installation of automatic irrigation systems.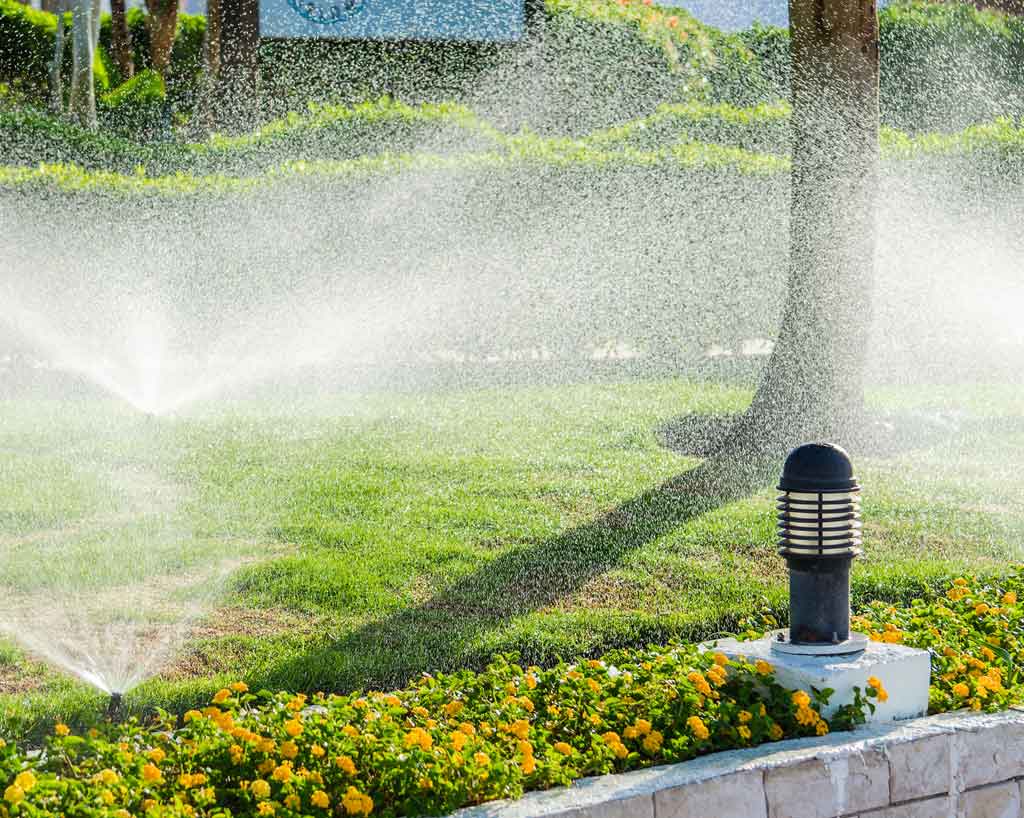 ---