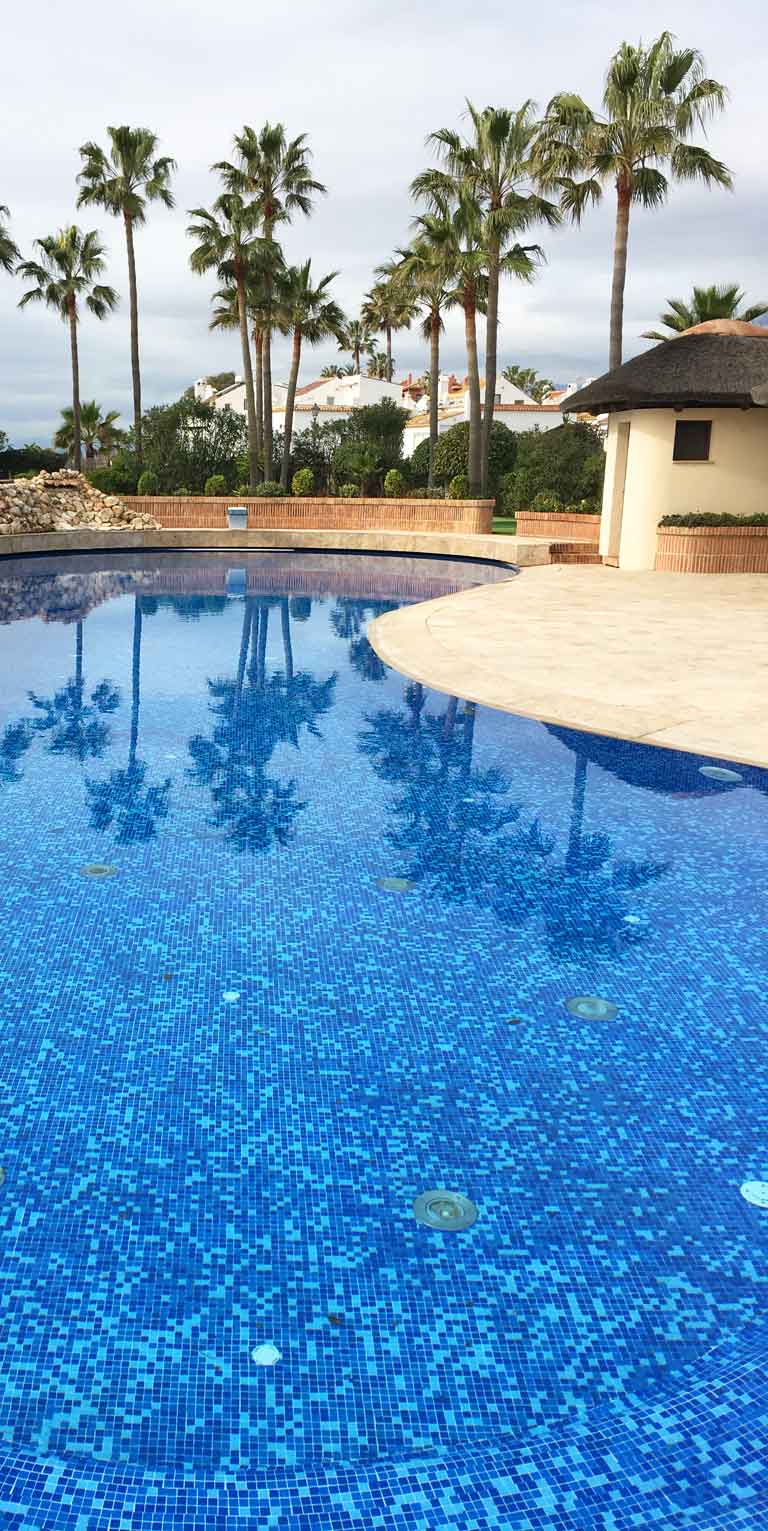 Pool maintenance and cleaning
Any maintenance is necessary but swimming pools require special care. On ALTHIjardinería, we make sure that pools are in the optimal conditions for a safe use.
We clean the surface, by manual method, with a telescopic pole net, removing the leaves of surrounding plants or other floating debris like papers, plastic, etc.
We clean the bottom of the pool, for the complete removal of deposits, fine dust, sand or other products derived from a daily use.
Maintaining the water level is also essential for the correct functioning of the filtering equipment.
Different kind of pools mean different products.
Pools treated with salt are more beneficial, as they avoid skin and eyes irritation .The salt content in the water is very low compared to the sea.
Pools treated with the traditional chlorine, system comply with the current legislation, but they can give sensitive people an itching sensation and eye irritation, that's why we recommend that children use protection when using them.
With both systems we must ensure that the water is in good conditions of use, following the parameters set by the current legislation. It is essential to control the injection equipment of PH, chlorine and saline chlorinator.
Depending on the volume of water to be treated, the filtration system motors are also subjected to a periodic check to evaluate any possible damage.
The sand filter is periodically cleaned and its pressure verified. It should be noted that glass is being used instead of sand in the filter, as it has a higher filtering power.
For community pools, the values of PH, Chlorine and Salt should be recorded daily in a logbook. A first aid kit must also be available.
ALTHIjardinería, a company dedicated to the maintenance and cleaning of swimming pools in Marbella and surrounding areas.
---
... details
Bottom cleaning with sweeper
Filtration equipment cleaning
Sand filters, pressure, flowmeter
Chlorine equipment control
Filtration equipment control
Water mirror level control
---